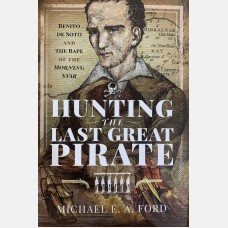 Hunting the Last Great Pirate
Michael E. A. Ford.
The story of the infamous Benito de Soto who was caught, trailed and hung at Gibraltar in 1830.
The book goes into depth on the attack against the Quaker ship Morning Star and the Yankee Trader Topaz, follows the trail and Gibraltar and an insight into his life.
Using Sources from the National Archives, the British Library and the National Maritime Museum.
Publisher: Pen & Sword
Hardback book.