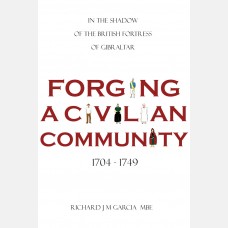 Forging a Civilian Community, (Richard Garcia)
The book is the first of a trilogy exploring the social history of Gibraltar in the 18th century, from the capture in 1704 to the Battle of Trafalgar in 1805. The trilogy is entitled In the Shadow of the British Fortress of Gibraltar. This is the first detailed study of the social history of this period.
This book, the first of the trilogy and is entitled Forging a Civilian Community 1704-1749.
The second book in the trilogy 'Ordinary Life in Peace and War, 1749 - 1783' will be published on 12th May 2021 and is currently available for pre-order.